Birth Control, Plan B and Abortion in Croatia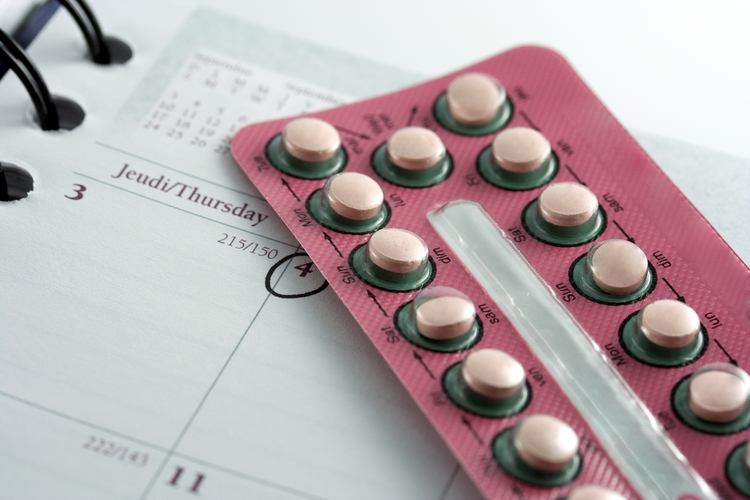 No matter where you live in this world, all women need to have safe, non-judgmental and consistent access to family planning services including birth control, Plan B and abortion.
If you live in Croatia and are a woman, you need to know your options preferably before you need those options. Considering the substantial influence of Catholicism, it can be difficult and uncomfortable asking questions here, especially if you don't subscribe to the expected norm of getting married and popping out a fleet of children.
Well, here at Expat in Croatia, we don't let religion dictate our health.
Here is what you need to know about access and availability of birth control, emergency contraception and abortion in Croatia.
Birth Control
Birth control pills are available with a prescription from a gynecologist (called "ginekološka"), either private or public. Birth control pills are not covered by state health insurance and usually cost between 80 and 120 kuna per month.
The Croatian name for birth control is "kontracepcijske tablete". You can only get a prescription for 6 months at a time and you are limited to filling the prescription for 2 months worth at a time.
List of birth control options available in Croatian pharmacies include:
Cilest
Diane 35 and Bellune 35
Escapelle
Evra
Logest
Novynette
NuvaRing
Qlaira
Trinovium
Triquilar
Yasmin
Yaz
Plan B
Plan B, known as "the day after pill", is called ''pilula za dan poslije'' in Croatian. It is not covered by health insurance and can't be prescribed in hospitals.
This is not considered to be regular contraception but rather an 'emergency measure' which is taken within 24 hours after unprotected sex has taken place.
It prevents pregnancy in 95% of cases, if taken within 24 hours. If taken between 48 and 72 hours after intercourse, it's effectiveness drops to 61%.
You can buy Plan B in pharmacies (called "ljekarna" in Croatia) without a prescription.
There are two legal versions:
EllaOne (Cost: 228,48 Kuna)
Escapelle (Cost: 195 Kuna)
While these are available to you without a prescription, do not be surprised if a pharmacist refuses to sell it to you on religious grounds.
Abortion
Before we dive into your options, let's talk about the history.
History of abortion in Croatia
Abortion legislation went through a major breakthrough in 1952 when Croatia was still part of Yugoslavia. This was in response to a significant increase in illegal abortions. When Croatia became independent in 1991 and adopted a new Constitution, the law regulating abortion was not changed. Under a 1978 law, abortion is allowed on request only during the first 10 weeks of pregnancy.
Abortion after 10 weeks is allowed only in cases of sexual misconduct, potential birth defects or any mental/psychological complications and must be approved by a commission (called "Komisija prvog stupnja'' in Croatian). This commission consists of a gynecologist, another physician, and a social worker or registered nurse. Considering all of these hurdles, it is still not a guaranteed option and it won't be easy.
The abortion process
The woman must prove that she is determined to have an abortion and the physician must be convinced of her determination. The woman must receive counseling at least six days prior to the procedure. The procedure must be performed by a doctor under good medical conditions in a health care establishment. Just like pharmacists with Plan B, doctors have the right to conscientiously object to the procedure.
The abortion must be performed by a physician in a hospital within the department of gynecology or obstetrics or in another authorized health-care facility. If the woman is under age 16, the authorization of her parents or guardian and the guardianship authority is required.
Abortion is not covered by state health insurance. The average cost of the procedure is 2.125 kuna without anesthesia and 2.800 kuna with anesthesia according to AntenaZadar. Abortion in Croatia feels forbidden due to the prevalence of refusals from doctors based on religious grounds.
Some other facts you should also know
Croatia has the lowest rate of abortion in the EU, likely because it is difficult to procure and socially unacceptable.
Croatia does not have sex education in schools nor free contraception. "Young people in Croatia use birth contraception pills three times less than their peers in Western Europe," said Dubravko Lepušić from KBC-Sisters of Mercy in Zagreb for Vox Feminae.
There is an increased risk of sexually transmitted diseases in Croatia because:
There is no state mandated sexual education
Doctors discourage patients from getting STD tests
There are no free sexual resources or distribution of contraception
You can get FREE STD testing with your state health insurance. Read about it here.
Source: https://www.expatincroatia.com/birth-control-plan-b-abortion-croatia/