Birth in Croatia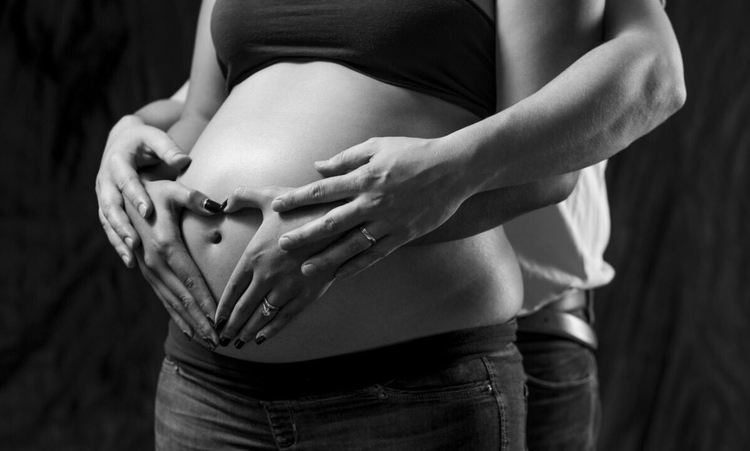 Upon making the decision 4 years ago to embark on a new adventure and leave the UK for Croatia, the inevitable questions presented themselves to my husband and I. What sort of quality of life could we expect, what were the work prospects like, how would we get on with the language, to name but a few.
One thing we were certain of was that we wanted to start a family and so even before we fell pregnant, I had started to research maternity services in Croatia. Firstly, I was struck by how difficult it was to find information on the subject for ex-pats. Secondly, much of the information I could find was a bit worrying! Partners not being allowed in the birthing room, labouring in the same room as other women and limited choices when it came to 'alternative' birthing options.
And so when the happy day arrived and we found out we were pregnant, I soon began to feel a little anxious about what the next 8 months would have in store. I really needn't have worried (at least no more than any expectant mother does!).
Throughout my first pregnancy, I was under the care of a local state gynaecologist and despite a sizeable language barrier at that time, we were happy we were in good hands. The pregnancy was happy and healthy and all relevant tests and check-ups were conducted throughout. When it came to making a decision about where to have our baby, we decided upon the private facility Podobnik because I wanted to have a water birth and this was the only place anywhere near us that we could do this.
And so from 36 weeks of pregnancy, I had my check-ups at Podobnik in readiness for giving birth. My birth plan and preferences were discussed and recorded and I was happy that when the time came, I would be in good hands.
One of my hopes for the birth of our baby was that I would be allowed the time and space to birth naturally without lots of unnecessary interventions. When the time came one chilly April night in 2014, I was able to create the environment I wanted to feel relaxed and confident.
My midwife, who I hadn't met until that evening, was familiar with my birth plan and facilitated in every way she could to make us comfortable. As much as possible, she allowed me to get on with things as I wanted to: The room was subtly lit, my music played softly in the background, monitoring and examinations were only performed when necessary and my husband was present throughout and very much included in the process.
Several hours into labour, it became apparent that things were not progressing smoothly and my midwife calmly discussed with my husband and I what was happening and what our options were. As baby's heart rate kept dropping slightly, it was agreed that a change of scene might move things along and so I came out of the water.
Our daughter was born an hour later, healthy and perfect (despite her cord being wrapped around her leg and shoulder) and a lot of the events that preceded her birth became a blur. It is only on reflection that I now fully appreciate how well looked after we were, even when things were getting a bit worrying, our wishes were still respected, the environment remained calm.
During our 3 day stay in hospital, my daughter and I received excellent care from both the nursing staff and paediatric team. The importance of having people around you to support you immediately following birth can't be underestimated, particularly in my case when it came to breastfeeding.
It was by good fortune that when it came to the birth of our second baby in November 2016, we were met at the hospital by the same midwife who had delivered our daughter, and again we were in excellent hands.
Our son arrived quietly and calmly, once again with my husband present throughout and our wishes again respected. I had made the decision to go through the whole of this pregnancy under the care of the antenatal team at Podobnik not only because of our experience of having our daughter there.
Before becoming pregnant with our son, I sadly lost a baby at the end of the first trimester and needed a procedure as the miscarriage was incomplete. The initial pregnancy appointments, the discovery of the loss and the subsequent surgery was all undertaken at Podobnik hospital and throughout I was treated with great compassion and sensitivity.
On discovery that I was pregnant again, there was no question for us that we would go forward under the care of the staff at Podobnik. There were a number of issues during the pregnancy with my son including an early haemorrhage and, later on, concerns for a pre-term labour. Throughout, the care, advice and treatment were superlative.
So, 4 years living in Croatia and 3 pregnancies later, all the the fears I had regarding maternity care, in my case at least, were unfounded. In a private hospital, in a state gynaecologist's practice, at my local GP's surgery and in 2 poliklinikas, I received excellent care during my pregnancies.
Furthermore, post-natal care for both myself and my children at the hospital, from the community health sister and from the local paediatrician has been professional and compassionate. And I have 2 happy and healthy children to testify to the fact, I couldn't have hoped for more.